Size Matters:
Most Americans Dissatisfied with Home's Square Footage
When it comes to a home's square footage, Americans seem to have a Goldilocks mindset: too big, too small, jussstttt right. At least, this is the consensus from a recent Trulia/Harris Poll study. The study, which surveyed over 2,000 American homeowners, found that most folks want a different sized home than the one they're in now. READ MORE
Before and After:
6 Bathrooms That Said Goodbye to the Tub
Bathtubs, while a common bathroom feature, don't always get a lot of use. Fifty-six percent of respondents to a Houzz survey say they never use their tub for taking a bath. So it's no surprise that some people are opting to take out the tub altogether when they remodel their bathroom. Let's take a look at six bathroom transformations that said goodbye to the tub. READ MORE
Q and A : How to Handle Hassles of an Inherited Home

(TNS)—Q: My mother passed away recently, leaving behind a small condo with a reverse mortgage. There is no equity in the property. Do I need to do anything about it? -Linda
A: Most people eventually find themselves in a situation like this, dealing with the hassles of an inherited property.
                                                             The ownership of the condo passed to READ MORE
……………………………………………………………………………………………..……………
 The Current Miami Springs Market
The Miami Springs Real Estate market continues to be dynamic. There are significant remodeling activities in addition to some new construction. Although interest rates have risen, they are still considered low. STILL a good time to buy or sell.
During the period of Friday March 24, 2017 through March 31, 2017 there were 3 new listings, 0 closed sales, 0 pending sales, 0 expired listings.
 The table below shows the current status of the Miami Springs real estate market as of Friday, March 31, 2017. Closed sales are within last 90 days.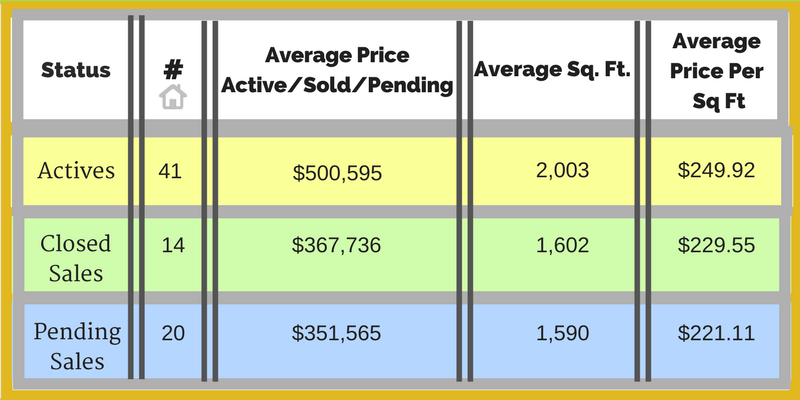 HOW DOES YOUR HOUSE COMPARE??
A complete list of all the properties for sale in Miami Springs or any other area of Miami-Dade County can be sent to you on regular basis. Request it at: charlie@leonardrealestategroup.com
……………………………………………………………………………………………..……………  

………………………………………………..……………………………………………………………………………
We are committed to providing a premier level of service. All aspects of your real estate experience will be accompanied by Results through exceptional Service and Honesty. From the onset of our marketing meeting, we are dedicated to achieve your goals. 
We want to sell your house!
We can provide you with a market analysis so you can see how much your property is worth.
 And if you are ready? 
Drop by to see us 190 Westward Drive
or call us  305-726-8416
Appointments available upon request.
………………………………………………..……………………………………………………………………………
Beautiful Miami Springs. Tree City USA.
Our secret paradise in Miami Dade County! 
STAY INFORMED! 
Thank You
Charlie 305-726-8416
Share This: