Miami Springs – Main Office
Charlie Leonard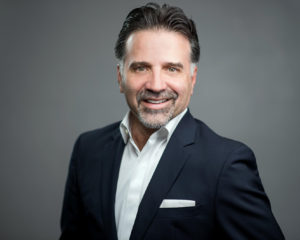 Carlos 'Charlie' Leonard has been an active Miami Springs resident and Licensed Realtor/Broker for over 30 years. His ability to evaluate each client's unique needs and wants has resulted in a loyal clientele, which is one of the many reasons he has sold millions of dollars in real estate.
A Miami Springs Expert, fluent in both English and Spanish, he understands our unique city and the qualities that it offers, home buyers and as a result home sellers.  That understanding  translates into knowing how and where to market Miami Springs' Listings for quick profitable sales.
Carlos Leonard is considered a top economic development professional with over 32 years of experience in assisting, negotiating and securing financial incentives for expanding and relocating companies.
As the former Senior Vice President of The Beacon Council, a world renowned economic development organization, Mr. Leonard brings an impressive track record of having assisted a diverse group of global and local corporations including, but not limited to, American Express, Kraft Latin America, Caterpillar Americas, Burger King, Ryder System, Federal Express, Telemundo, GAP, VISA International, UPS, American Insurance Underwriters (AIG), Boston Scientific, Cordis Corporation, IVAX, Avborne Heavy Maintenance, Alienware, Precision Response Corporation, Avborne Accessory Group, American Sales and Management, and Discovery Channel Latin America.
As partner of IMC International, he was an integral member of the group that brought the miami tunnel. He understands Miami Dade Real Estate, however, his passion has always been real estate on a more personal level.  For that reason he founded The Leonard Real Estate Group LLC.
As a result of his experience, numerous and significant professional relationships, Charlie brings a results oriented approach and philosophy to meet the needs of his clients.
The primary goal at The Leonard Real Estate Group is to provide results through exceptional service and honesty. We measure our success by our ability to get you what you want.  Our business is not selling properties, it's putting people together.
Charlie Leonard
charlie@LeonardRealEstateGroup.com
305-726-8416
Sean Pascale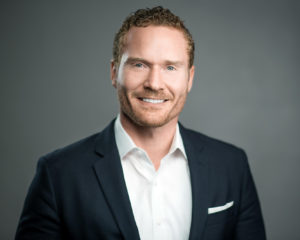 Sean Pascale, a Licensed Realtor is uniquely qualified in putting together buyers and sellers. An ability to communicate and understand what people want makes him well equipped to both sell your home or find you a home. The most important thing to him is that everyone he works with knows exactly what he plans on doing, how he is going to do it, and what results to expect. 
I have heard from so many clients the horror stories of working with agents that show up put out a sign and are never heard from again.
"Clients should expect their Realtors to be knowledgeable about the market, have the most up to date marketing strategies, and provide updates on what they are doing to get the job done.  No matter what type of transaction, all clients deserve superior service."
Sean is also an FAA commercially licensed drone pilot and produces all of our groups drone content as well as our virtual tours.
Sean E. Pascale
sean.e.pascale@gmail.com
786-205-0187
Maribel Redondo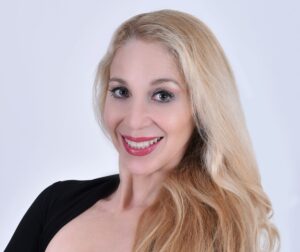 Maribel "Mari" Redondo, a Broker Associate in The Leonard Real Estate Group – Hialeah Branch, has been a licensed real estate agent since 2000 and a broker since 2018.
With over 20 years' experience in real estate and as a paralegal, Mari brings to us a unique combination of research and marketing expertise, which enhances her ability to both find homes that fits buyers' needs and to prepare listings for sellers.
Mari is known as a punctual, honest, and experienced realtor who is dedicated to meeting your real estate needs. She earns the respect of her clients by working tirelessly on their behalf and by always offering them top notch service.
As a broker associate, my first priority is to make my clients happy. I listen to my clients' needs and wish lists and try to achieve the best outcome in every transaction, while doing my best to ensure that the home selling or buying process is stress free and enjoyable. My clients are welcome to call me any time of day when they have a question or concern.

Hablamos Español!  Cualquier pregunta que puedes tener, llámame al 786-295-9146.
Mari Redondo
marirealtyinc@gmail.com
786-295-9146
Diosmedis Diegues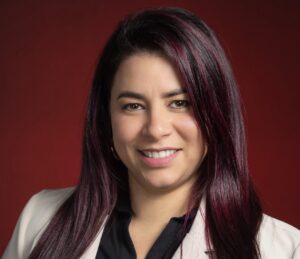 Diosmedis is dedicated to helping her clients find the home of their dreams. Whether you are buying or sellng a home or just curious about the local market, she is ready to offer her support and services. She knows the local community - both as an agent and a neighbor - and can help guide you through the nuances of the local market. With access to top listings, a worldwide network, exceptional marketing strategies and cutting-edge technology, she works hard to make your real estate experience memorable and enjoyable.
I look forward to the opportunity to work with you. Please don't hesitate to contact me today!
Diosmedis Diegues
ddiosmedis@gmail.com
786-448-5440
Share This: