What Is a Home Inspection?
A home inspection is an objective visual examination of the physical structure and systems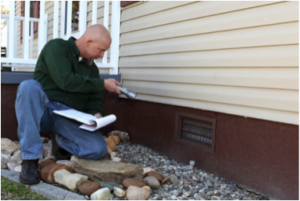 of a home, from the roof to the foundation. Having a home inspection is like giving it a physical. If problems or symptoms are found, the inspector may recommend further evaluation. Hiring a professional home inspector can help you find out as much as possible about a home before you sign on the dotted line. Choose an experienced, full-time inspector, not a renovator or contractor with an inspection business on the side.
What Does a Home Inspection Include?
The standard home inspector's report will review the condition of the home's heating system, central air conditioning system, interior plumbing and electrical systems; the roof, attic and visible insulation; walls, ceilings, floors, doors and windows; the foundation, basement or crawl space and visible structure.
Why Do I Need a Home Inspection?
The purchase of a home is probably the largest single investment you will ever make. As such, you should learn as much as you can about the home before you buy, so that you aren't hit with any unexpected repairs or difficulty after the home is yours. In addition, the home inspection may note positive aspects of the home, as well as maintenance required to keep your home in good shape. The inspection also helps you to get a much better understanding of the property than you could get on your own.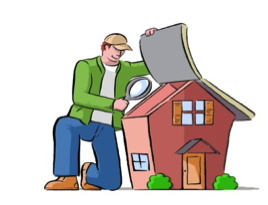 How Much Will a Home Inspection Cost?
The cost of a home inspection varies based upon a number of factors, including size, age, special services requested, etc. Typically, the cost is in the range of $250 - $500, although the fees can go higher. However, cost should not be a factor in deciding whether or not you get your home inspected or in determining which home inspector you choose. Rather, you should consider the home inspection as an investment that will pay for itself many times over. As with most things, cheaper is not always better.
What if the Report Reveals Some Problems?
No house is perfect. This needs repeating, NO HOUSE IS PERFECT. If there are problems, it doesn't mean that you shouldn't buy the house. However, if there are major problems, you may want to go back to the seller to either get the problems corrected or to negotiate the contract price to reflect the inspector's findings.
Can a House Fail an Inspection?
No. A house neither passes nor fails inspection. In fact, a house receives no grade at all. A home inspection is not the same as a code inspection. While the inspector will be familiar with the local building codes, his or her objectives are to describe the physical condition of the house and indicate what may need repair or replacement. The information contained in the inspection report is provided for you the client to make an educated decision, not as a pass/fail analysis.
Can I Do the Inspection Myself?
Even the most savvy do-it-yourselfer will not have the level of training, knowledge and expertise as a professional home inspector who has looked at hundreds, or perhaps thousands, of homes in his or her career. An inspector is familiar with the complex elements of home construction, understands how the home's systems are intended to function, as well as how and why they fail. Most importantly, the inspector is a disinterested third party that can be totally objective about the condition of the home.
My House Is Being Built New, Why Should It Be Inspected?
An inspection of a new property is important to help you spot any shortcuts the contractor or builder may have taken. A trained home inspector will be able to spot certain telltale signs that might otherwise go unnoticed to an untrained eye. Especially valuable is an inspection before the drywall is put up. This gives you the chance to identify and fix problems when they are much easier to spot and repair.
My House Is Nearing the End of Its 1 Year Warranty Period, What Should I Do?
Consider a complete home inspection. This is the time to "speak now or forever hold your peace". An unbiased evaluation of your home by a certified home inspector is a great way to bring an impartial opinion into the mix. A complete home inspection will help you to create an itemized list of issues and concerns that should be addressed by the builder. A home inspector will be aware of issues that may have been overlooked during construction and which should be corrected by the builder.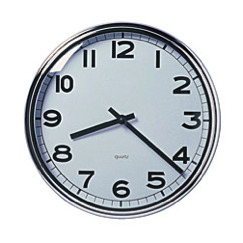 How Long Will a Home Inspection Last?
A quality inspection should not be rushed by you, other parties, or any real estate agent. A complete and thorough home inspection will typically last between 4 to 5 hours. Less thorough inspectors will take between 45 minutes and 3 hours. A thorough home inspection includes full evaluation of all accessible components of the home and therefore will require a greater amount of time. Those companies who require less time will typically only evaluate a representative sample (1 or 2 items) of components and only view attics and crawl spaces from the access hatch rather than traversing them as should be done.
Why Do I Need a Home Inspection?
The purchase of a home is the largest single investment you will ever make. You should learn as much as you can about the condition of the property and the need for any major repairs before you buy, so you can minimize unpleasant surprises and difficulties afterwards. After the inspection, you will have a much clearer understanding of the property. If you are already a homeowner, a home inspection may be used to identify problems in the making and take preventative measures which might avoid costly repairs in the future. If you are planning to sell your home on the market, you may wish to have an inspection performed prior to placing your home on the market. This will give you a better understanding of the conditions which may be discovered by the buyer's inspector and an opportunity to make repairs that will put the house in a better selling position.
Do I Have to Be There?
It is not necessary for you to be present for the inspection, but if you desire you are more than welcome to attend.
Who Hires the Inspector?
The buyer usually retains the inspector. The inspector works for you.
What are some questions you can ask about a home inspection? Click the link to find out.
You can also visit http://www.miamidade.gov/pa/physical-inspections.asp for information particular to Miami, or http://www.nahi.org/consumers/home-sellers/ to learn about the National Association of Home Inspectors.
Contact us for more information!
Carlos (Charlie) Leonard



President Broker





305-726-8416





charlie@leonardrealestategroup.com

Sean Egan Pascale



Sales Agent





786-205-0187





sean.e.pascale@gmail.com
Share This: