The middle of the South Florida home sales market is hot
while the rest of the market is not.
The number of sales for single-family homes in Miami-Dade County priced between $250,000 and $600,000 jumped 10.5 percent year-over-year in February… READ MORE

Energy efficiency considered in more appraisals
Energy efficiency scores will soon be included on appraisal forms in a handful of states. Builders are applauding the change, saying that will help give more credit for energy-saving features as a collaboration between the Residential Energy Services Network (RESNET) and the Appraisal Institute is bringing HERS scores – Home Energy Rating System – to appraisal forms. The HERS Index is a numerical rating system that…READ MORE

15 Scariest Bridges
in the World
Traveling across this vast world is getting easier and easier everyday thanks to the efforts of some truly intrepid (or truly daft) engineers. Since the beginning of time, these crazy people have worked some real magic with numbers, architecture, and engineering to span some really jaw-dropping (and pants wetting) expanses. Sure, people have to get from one place to another, but..READ MORE
……………………………………………………………………………………………..……………
The Current Miami Springs Market
The Miami Springs Real Estate market is experiencing a slowdown in sales and lower inventory. The average days on the market has increased to 136 days. There still is significant remodeling activity and some new construction. Interest rates have risen but are still considered low. Sellers: if you are considering selling do it now.
During the period of Friday March 17, 2017 through March 24, 2017 there were 2 new listings, 1 closed sales, 0 pending sales, 1 expired listings.
The table below shows the current status of the Miami Springs real estate market as of Friday, March 24, 2017. Closed sales are within last 90 days.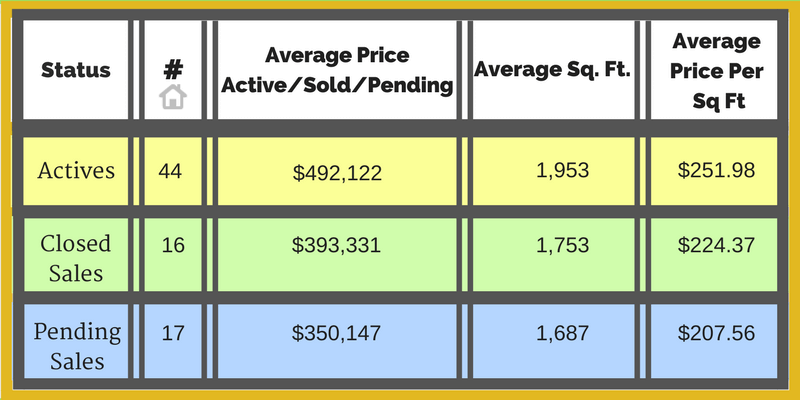 HOW DOES YOUR HOUSE COMPARE??
A complete list of all the properties for sale in Miami Springs or any other area of Miami-Dade County can be sent to you on regular basis. Request it at: charlie@leonardrealestategroup.com
……………………………………………………………………………………………..……………

                         ……………………………………………………………………………………………..……………
 We are committed to providing a premier level of service. All aspects of your real estate experience will be accompanied by Results through exceptional Service and Honesty. From the onset of our marketing meeting, we are dedicated to achieve your goals. 
We want to sell your house!
We can provide you with a market analysis so you can see how much your property is worth.
 And if you are ready? 
Drop by to see us 190 Westward Drive
or call us  305-726-8416
Appointments available upon request.
………………………………………………..…………………………………………………………………………… 
Beautiful Miami Springs. Tree City USA.
Our secret paradise in Miami Dade County! 
STAY INFORMED! 
Thank You
Charlie 305-726-8416
Share This: