Over Five Million Baby Boomers
Expect to Rent Next Home by 2020
Baby Boomers and others aged 55 or older, including several million current homeowners, expect to move to rental units according to the first Freddie Mac 55+ Survey of housing plans and perceptions of people born before 1961.Specifically, the survey shows an estimated 6 million homeowners and nearly as many renters prefer to…READ MORE
Do Citronella Candles Work?
The Best Natural Mosquito Repellents Revealed
Do citronella candles work? With summer in full swing and mosquitoes flitting about you, you may have heard that citronella—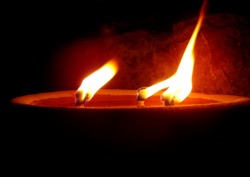 an herbal oil found in lemongrass—can banish bugs naturally without the need to resort to toxic pesticides such as DEET. But are citronella candles really effective? We asked the insect experts to give us a straight answer on… READ MORE
We are committed to providing a premier level of 
service.

 
All aspects of your real estate experience will be accompanied by Results through exceptional Service and Honesty. From the onset of our marketing meeting, we are dedicated to achieve your goals. 
The Current Miami Springs Market
The Miami Springs and Virginia Gardens markets continue to be very desirable. There are still very good buying opportunities.
The inventory is still tight.  Approximately a 4 month housing supply.  There are very good buying opportunities for buyers since decline of interest rates in recent weeks.  Great time to sell or buy.
Attention Sellers!
Low Inventory + Low Interest rates + Increasing prices = Sellers' Market
What are you waiting for?
During the period of June 29th, 2018 through July 6th, 2018  there were 2 new listings, 2 closed sales,       2 pending sales, 3 expired listings.
The table below shows the current status of the Miami Springs/VG real estate market as of Friday, July 6th, 2018. All closed sales are within last 90 days.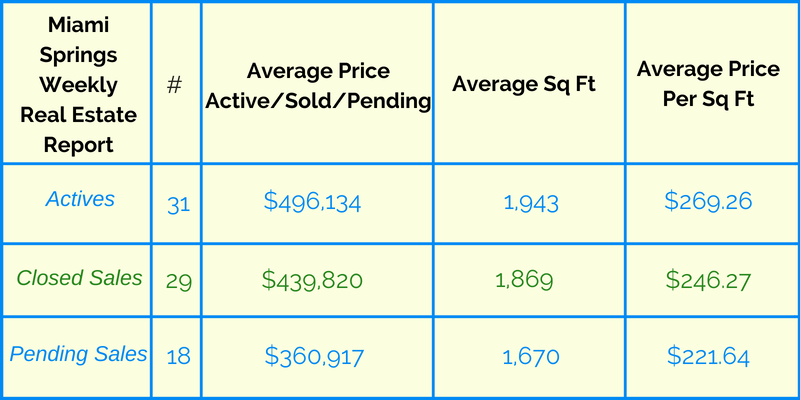 HOW DOES YOUR HOUSE COMPARE?
A complete list of all the properties for sale in Miami Springs or any other area of Miami-Dade County can be sent to you on regular basis. Request it at:  charlie@leonardrealestategroup.com
We can provide you with a market
analysis so you can see how much 
your property is worth.
Honesty | Service | Results
Drop by to see us 
190 Westward Drive
or call us 305-726-

8416
Appointments available upon request
Beautiful Miami Springs. Tree City USA.
Our secret paradise in Miami Dade County!
STAY INFORMED!
Thank You
Charlie 305-726-8416
Share This: