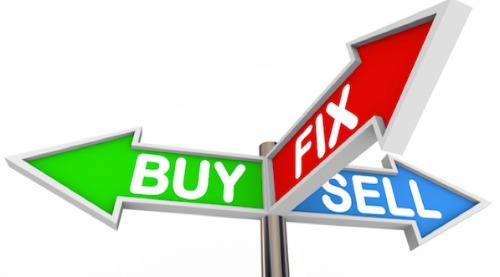 Warning: House Flipping Fever
Can Be Contagious
Flipping homes has never been so popular. According to ATTOM Data Solutions, 207,088 single-family homes and condos were flipped last year alone. That's almost 3,000 more than in 2016, and the highest level of flipping activity since 2006. Don't be misled by TV shows and real estate gurus who make it sound easy. Buying, fixing and reselling a home for profit is….READ MORE
Bump Clauses' Help Seal Win-Win Deals
A bump clause lets sellers enter into a contract with a buyer while still continuing to market the property. If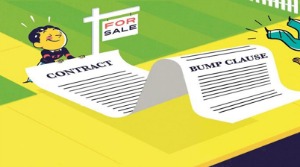 the sellers get a better deal, they can "bump" the original buyer.
It's most commonly used when a buyer's offer has...READ MORE.
$1 Million: What It Buys in the U.S. Housing Market
One-million dollars is a lot of money to most of the world's population, but it's a drop in the bucket to a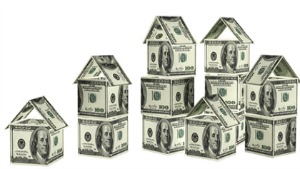 billionaire. The housing market in the U.S. seems to have a similar relationship with homes valued between $900,000 and $1.1 million: Some of them are sprawling estates, while others are considered middle-of-the-road homes. HouseCanary examined homes valued around $1 million in different … READ MORE
We are committed to providing a premier level of 
service.

 
All aspects of your real estate experience will be accompanied by Results through exceptional Service and Honesty. From the onset of our marketing meeting, we are dedicated to achieve your goals. 
The Current Miami Springs Market
The Miami Springs and Virginia Gardens markets continue to be very strong. 
The inventory remains low.  This was a slow week, mainly due to the lack of affordable entry level homes..  Approximately a 4 month housing supply.  There are very good buying opportunities for buyers since decline of interest rates in recent weeks.  Great time to sell or buy.
Attention Sellers!
Low Inventory + Low Interest rates + Increasing prices = Sellers' Market
What are you waiting for?
During the period of July 6th, 2018 through July 13th, 2018  there were 0 new listings, 0 closed sales, 1 pending sale, 0 expired listings.
The table below shows the current status of the Miami Springs/VG real estate market as of Friday, July 13th, 2018. All closed sales are within last 90 days.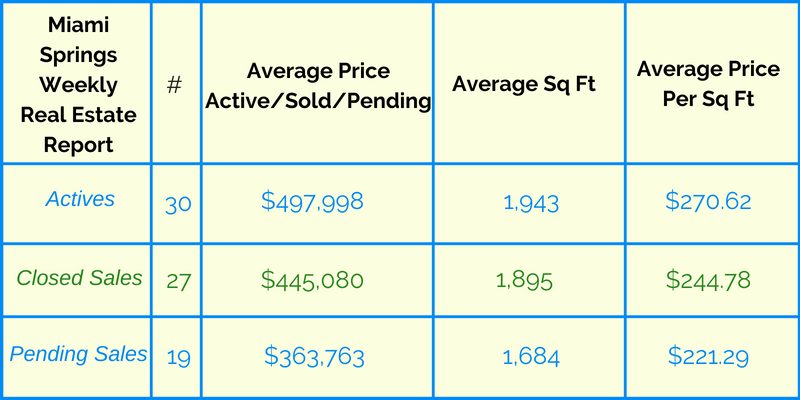 HOW DOES YOUR HOUSE COMPARE?
A complete list of all the properties for sale in Miami Springs or any other area of Miami-Dade County can be sent to you on regular basis. Request it at:  charlie@leonardrealestategroup.com
………………………………………………..……………………………………………………………………………
Let Us Show You How We Can Get Your Property Sold
at the Highest Possible Price
We can provide you with a market
analysis so you can see how much 
your property is worth.
Honesty | Service | Results
Drop by to see us 
190 Westward Drive
or call us 305-726-

8416
Appointments available upon request
Beautiful Miami Springs. Tree City USA.
Our secret paradise in Miami Dade County!
STAY INFORMED!
Thank You
Charlie 305-726-8416
Share This: