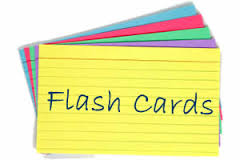 Flash Card Facts!
It's the end of the month and in case you are confronted this week with questions (ie.Pop Quiz) about the Miami Springs real estate market, I prepared some flash cards to help you ace the quiz. You can also refer any questions to your local real estate expert, Me.

……………………………………………………………………………………………….
Visit our office in Miami Springs!
190 Westward Drive
We offer complete real estate services and we always have fresh coffee.
Have "Coffee with Charlie" every Sunday from 10:00 am to 12 Noon.
Open Monday through Friday from 10:00 am to 6:00 pm. Saturday and Sunday 10:00 am to 2:00 pm. Appointments are also available upon request.
……………………………………………………………………………………………….
The Current Market
The Miami Springs Real Estate market continues to be full of activity. During the period of Friday September 23, 2016 through September 30, 2016, there were 3 new listings, 5 closed sales, 0 pending sales and 0 expired listing.
The table below gives you a current status of the Miami Springs real estate market as of Friday September 30, 2016.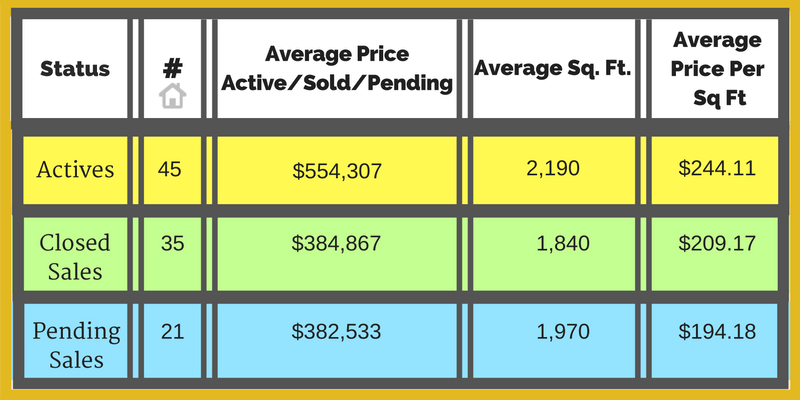 HOW DOES YOUR HOUSE COMPARE??
A complete list of all the properties for sale in Miami Springs or any other area of Miami Dade County can be sent to you on regular basis, text me at 305-726- 8416. I'd like to hear from you.
Buyers, now is the time to buy. Interest rates are GREAT NOW but THEY WILL GO UP!
Sellers if you are thinking about selling, Do it NOW! The market is full of Buyers.
Beautiful Miami Springs. Tree City USA. Our secret paradise in Miami Dade County!
STAY INFORMED!  
Share This: