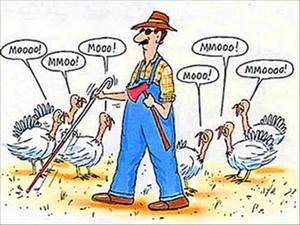 Thanksgiving Weekend!
Thanksgiving Day is this Thursday. It is a time to reflect and be thankful for the truly important things in life. Health, family and true friends. You can also be thankful for the material things you have, the job that helps you acquire those things. And finally, be thankful that there are no more political commercials on TV!
This weekend is also Black Friday. You can battle the crowds shopping for bargains to get a head start on you Christmas list or use it to work off the big meal you had on Thanksgiving day.
Whatever you decide to do enjoy it, and be safe. The Holidays are upon us.
……………………………………………………………………………………………………………………………………………………………
In case you missed it, take the tour to see a true princess of a home.
301 Deer Run, Miami Springs, FL 33166
   http://tours.southfloridavirtualtour.com/646570?idx=1
Visit this diamond in the rough.
356 La Villa Drive, Miami Springs FL 33166
http://www.propertypanorama.com/instaview/mia/A10175143
…………………………………………………………………………………………………………
The Current Market
The Miami Springs Real Estate market continues to be full of activity. During the period of Friday November 11, 2016 through November 18, 2016, there were 3 new listings, 1 closed sales, 0 pending sales and 2 expired listing.
The table below gives you the current status of the Miami Springs real estate market as of Friday, November 18, 2016. Closed sales are within last 90 days.
HOW DOES YOUR HOUSE COMPARE??
A complete list of all the properties for sale in Miami Springs or any other area of Miami Dade County can be sent to you on regular basis. Please send your request to charlie@leonardrealestategroup.com.
……………………………………………………………………………………………..……………
We offer complete real estate services and we always have fresh coffee.
"Coffee with Charlie" every Sunday from 10:00 am to 12 Noon.
 We are open Monday through Friday from 10:00 am to 6:00 pm. Saturday and Sunday 10:00 am to 2:00 pm. Appointments are also available upon request.
190 Westward Drive, Miami Springs, Fl 33166
……………………………………………………………………………………………………………
Interest rates continue to remain low. Truly a great time to buy.
Sellers if you are considering selling the prices have increased dramatically in Miami Springs.
Take advantage now.
Beautiful Miami Springs. Tree City USA. Our secret paradise in Miami Dade County!
STAY INFORMED!  
Thank You
Charlie
305-726-8416
Share This: