6 Reasons You Shouldn't Take Your Home
Off the Market for the Holidays
Tempted to take your home off the market—or hold off on listing it—until after the new year? After all, you're swamped with cooking, shopping, and decorating, and the last thing you need is a bunch of potential buyers traipsing through your house, right?
Wrong, says Tg Glazer, branch vice president and managing broker of Coldwell Banker Residential Brokerage in Bernardsville, NJ. "It's a huge, huge mistake to either remove your home from the market during the holiday season, or to not put your home on the market if…. READ MORE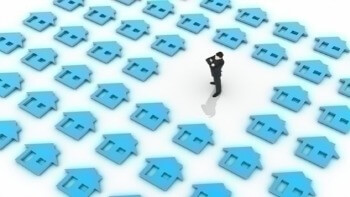 Real Estate Markets Cooling Across the Country,
And It's Not Just the Winter Effect
After a slow and painful recession period, economic prosperity pushed the market out of recovery mode and into a full-fledged real estate boomcharacterized by double-digit price growth, rock-bottom inventory and surging buyer demand over the past few years.
It's hard to remember what a more neutral market even looks like. But a new normal, one that's neither ice cold nor fiery red, does appear to be taking shape. "There is a definite shift," said Lawrence Yun, chief economist of the National Association of Realtors and fellow Forbes contributor. "I would characterize the current state as…READ MORE
We are committed to providing a premier level of 
service.

 
All aspects of your real estate experience will be accompanied by Results through exceptional Service and Honesty. From the onset of our marketing meeting, we are dedicated to achieve your goals. 
The Current Miami Springs Market
What are You Waiting For?
The Miami Springs and Virginia Gardens markets continue to be very strong. The demand is high for any property under $400,000.  The inventory levels have been slowly climbing.  My report from a month ago ( 10/15/18) showed only 39 active listings.  This week the active listings are up to 46,  That is an increase of over 15%.  How long will this sellers' market last?
A shift is on the way, towards a Buyers' market!
Call us to take advantage
During the period of November 9th, through November 16th, 2018 there were 3 new listings, 2 closed sales, 2 pending sales, 0 expired listings.
The table below shows the current status of the Miami Springs/VG real estate market as of Friday, November 16th, 2018. All closed sales are within last 90 days.
HOW DOES YOUR HOUSE COMPARE?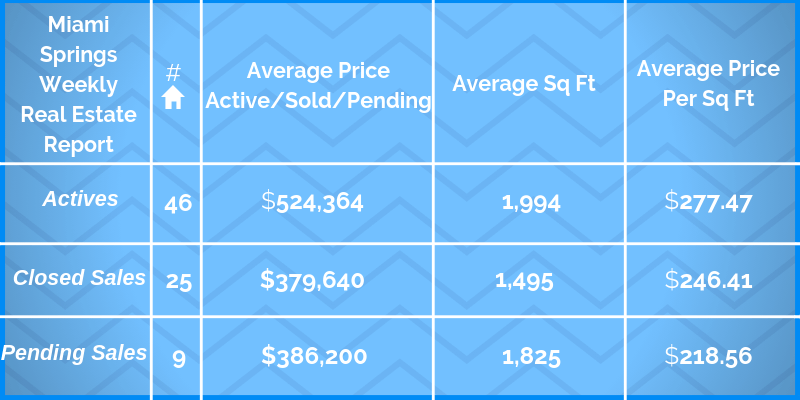 A complete list of all the properties for sale in Miami Springs or any other area of Miami-Dade County can be sent to you on regular basis. Request it at:  charlie@leonardrealestategroup.com
………………………………………………..……………………………………………………………………………
We are the Miami Springs Experts
however, we service all of South Florida
Let Us Show You How We Can Get Your Property Sold
at the Highest Possible Price
We can provide you with a market





analysis so you can see how much 





your property is worth.
Honesty | Service | Results
Drop by to see us 
190 Westward Drive
or call us 305-726-

8416
Appointments available upon request
Beautiful Miami Springs. Tree City USA.
Our secret paradise in Miami Dade County!
STAY INFORMED!
Thank You
Charlie 305-726-8416
Share This: