MEMORIAL DAY…..ALWAYS
via history.com —Memorial Day is an American holiday, observed on the last Monday of May, honoring the men and women who died while serving in the U.S. military. Memorial Day 2023 will occur on Monday, May 29.
Originally known as Decoration Day, it originated in the years following the Civil War and became an official federal holiday in 1971. Many Americans observe Memorial Day by visiting cemeteries or memorials, holding family gatherings, and participating in parades. Unofficially, it marks the beginning of the summer season.
The Civil War, which ended in the spring of 1865, claimed more lives than any conflict in U.S. history and required the establishment of the country's first national cemeteries.
By the late 1860s, Americans in various towns and cities had begun holding springtime tributes to these countless fallen soldiers, decorating their graves with flowers and reciting prayers.
It is unclear where exactly this tradition originated; numerous different communities may have independently initiated the memorial gatherings. And some records show that one of the earliest Memorial Day commemorations was organized by a group of formerly enslaved people in Charleston, South Carolina less than a month after the Confederacy surrendered in 1865. Nevertheless, in 1966 the federal government declared Waterloo, New York, the official birthplace of Memorial Day.
Waterloo—which first celebrated the day on May 5, 1866—was chosen because it hosted an annual, community-wide event, during which businesses closed and residents decorated the graves of soldiers with flowers and flags..…READ MORE
---
We are committed to providing a premier level of 
service.

 
All aspects of your real estate experience will be accompanied by Results through exceptional Service and Honesty. From the onset of our marketing meeting, we are dedicated to achieve your goals. 
---
The Current Miami Springs Market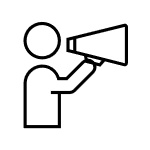 TIME TO BUY OR SELL?
CALL US FOR AN EVALUATION
There are sixteen (16) active listings in the MS/VG market this week. Still very low inventory this week. I continue to expect that inventory will slowly increase, but that has not happened so far this year. We are truly in a unique market, anything can happen! Pending sales have decreased slightly. Values do remain strong in Miami Springs and Virginia Gardens, but we have seen some list-price decreases. Despite interest rate increases, there are still many qualified Buyers out there. With light inventory and high demand, the market is starting to transition back to a Sellers' market. Please refer to the articles posted on our website.
All of the active listings are priced at $525,000 or above. More than 35% of the active listings are over a million dollars. Five (5) properties are listed between 1-2 million dollars. One (1) is listed for over $2 million. Three (3) of the active listings have had a price reduction; one this week. We had been transitioning to a more neutral market. However, the continued light inventory and continued demand, despite higher mortgage rates, makes it difficult for first-time buyers. Expected interest rates increases in the future means fewer buyers. We still anticipate inventory increases.
DEMAND IS STILL THERE!
Mortgage interest rates have been between 6% and 7% this past month. There are still serious qualified Buyers looking for the right property. Timing is everything! Multiple offers are much less common and the number of days properties are staying on the market is averaging 57 days. The demand remains high for properties under $500,000. There are no listings under $500,000. The low inventory at entry-level, higher interest rates, and homeowner insurance premiums make it difficult for many first-time Buyers. No properties are priced between $400,000-$500,000. Two (2) properties are priced between $500,000-$600,000; two (2) are priced between $600,000-$700,000; one (1) is between $700,000-$800,000; three (3) between $800,000-$900,000; two (2) between $900,000-$1,000,000; five (5) between $1-2 million; and one (1) is listed for over $2 million.
SELLERS, THIS IS THE MOMENT TO PRICE IT RIGHT!
Increasing Inventory + Increasing Interest Rates  = Less Demand.

---
During the period of May 19, 2023 through May 26, 2023, there were reported 3 new listings, 4 closed sales, 0 pending sales, 3 active with contract, 0 expired listings, 0 cancelled listings, 2 temp off market, 1 price reduction, and 0 price increases. 
---
HOW DOES YOUR HOUSE COMPARE?
The table below shows the current status of the Miami Springs/VG real estate market as of Friday, May 26, 2023. All closed sales are within the last 90 days.
*Disclaimer: The data relating to real estate displayed on this website and the chart above comes from the Miami Board of Realtors MLS. All listing information is deemed reliable but not guaranteed and can be independently verified.
 

A complete list of all the properties for sale in Miami Springs or any other area of 





Miami-Dade County can be sent to you on regular basis. 





Request it at:

  charlie@leonardrealestategroup.com


………………………………………………..……………………………………………………………………………
We are the Miami Springs Experts
however, we service all of South Florida
Let Us Show You How We Can Get Your Property Sold
at the Highest Possible Price
What are You Waiting For?
We can provide you with a market





analysis so you can see how much 





your property is worth.
Honesty | Service | Results
Drop by to see us
190 Westward Drive
or call us 305-726-

8416
Appointments available upon request
Beautiful Miami Springs. Tree City USA.
Our secret paradise in Miami Dade County!
STAY INFORMED!
Thank You
Charlie 305-726-8416
Share This: