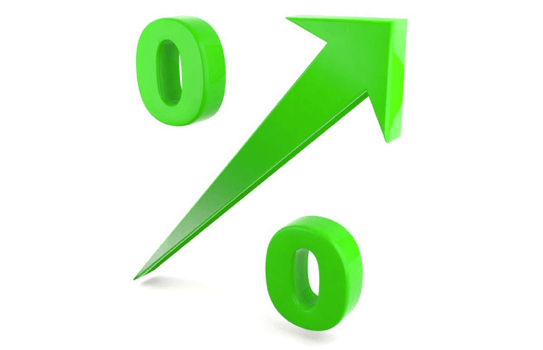 U.S. average mortgage rates
at 7-year highs
Long-term U.S. mortgage rates rose this week, continuing at their highest levels in seven years amid the peak home buying season. Mortgage buyer Freddie Mac said Thursday the average rate on 30-year, fixed-rate mortgages was 4.66 percent, up from 4.61 percent last week. Pushing toward the significant 5 percent level, the new average benchmark rate was the highest since May 5, 2011. By contrast, the 30-year rate averaged…READ MORE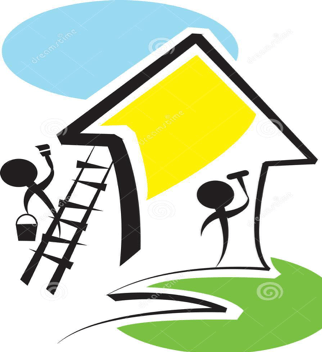 Outdoor remodeling projects
can boost resale value
"Realtors understand that a home's first impression is its curb appeal, so when it comes time to sell, a well-manicured yard can be just as important as any indoor remodel," said NAR President Elizabeth Mendenhall. "Even homeowners with no immediate plans to sell can gain more enjoyment and satisfaction from their home by taking on a project to revive their outdoor spaces."
When asked which outdoor projects produce the most substantial financial payouts at resale, Realtors ranked…READ MORE
 Great community, great homes, great prices, great location.
We are committed to providing a premier level of 
service.

 
All aspects of your real estate experience will be accompanied by Results through exceptional Service and Honesty. From the onset of our marketing meeting, we are dedicated to achieve your goals. 
The Current Miami Springs Market
The Miami Springs and Virginia Gardens markets continue to be very desirable. There are still very good buying opportunities.
The market is hot and the inventory continues to get tighter.  It is difficult to find entry level homes under $400,000.
Prices remain strong, however interests rates continue their slow climb up. Soon we will be approaching 5%, which will have an impact on many buyers.
IF YOU ARE THINKING ABOUT SELLING….DO IT NOW!
During the period of May 19th, 2018 through May 25th, 2018 there were 6new listings, 2 closed sales, 4 pending sales, 1 expired listing.
The table below shows the current status of the Miami Springs/VG real estate market as of Friday, May 25th, 2018. All closed sales are within last 90 days.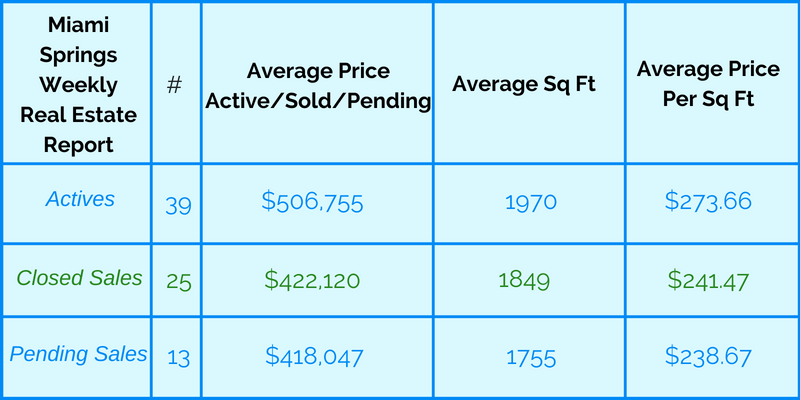 HOW DOES YOUR HOUSE COMPARE?
A complete list of all the properties for sale in Miami Springs or any other area of Miami-Dade County can be sent to you on regular basis. Request it at:  charlie@leonardrealestategroup.com
………………………………………………..……………………………………………………………………………
We can provide you with a market
analysis so you can see how much 
your property is worth.
Drop by to see us 
190 Westward Drive
or call us 305-726-

8416
Appointments available upon request
Beautiful Miami Springs. Tree City USA.
Our secret paradise in Miami Dade County!
STAY INFORMED!
Thank You Charlie 305-726-8416
Share This: