RATES FALL AS MARKETS FEAR BANKING FALLOUT
via realtor.com — The Freddie Mac fixed rate for a 30-year loan fell 0.13 percentage points to 6.6% this week as uncertainty in the banking sector sent investors to find a safe haven in Treasury bonds. The flight to government bonds resulted in yields on the 10-year Treasury note falling from near 4% at the beginning of last week to 3.4% by mid-week, thereby reversing the recent trend of climbing mortgage rates.
Last week was a whirlwind of economic indicators and unforeseen events that sent mortgage rates reeling. At the beginning of last week, Chair Powell suggested that more aggressive rate hikes may be necessary to rein in inflation, which led to a sharp drop in the stock market and an increase in mortgage rates. However, at the end of the week, the failure and resulting bailout of Silicon Valley Bank led to heightened investor concern of additional bank closures, which pushed activity towards Treasury bonds, resulting in dropping yields on the 10-year treasury and a decrease in mortgage rates.
February's employment and inflation data both pointed to a still-hot, though slowly cooling, economy. All else being equal, this would likely mean a more aggressive rate hike at next week's FOMC meeting. However, in light of last week's bank failures, the committee may choose to remain conservative to ensure stability in the economy.
What it Means:
Lower mortgage rates in December and January were coupled with an increase in housing demand, but ongoing economic uncertainty may have stifled some home buying activity. However, as winter turns to spring, buyers and sellers tend to re-enter the housing market. This year, both prices and mortgage rates are higher than a year ago, resulting in a 43% increase in housing costs for the typical US home. This widespread unaffordability means that buyers are likely pickier when choosing to submit an offer. Sellers … READ MORE
---
We are committed to providing a premier level of 
service.

 
All aspects of your real estate experience will be accompanied by Results through exceptional Service and Honesty. From the onset of our marketing meeting, we are dedicated to achieve your goals. 
---
The Current Miami Springs Market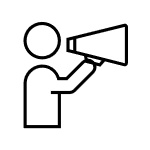 TIME TO BUY OR SELL?
CALL US FOR AN EVALUATION
There are twenty-eight (28) active listings in the MS/VG market this week. Inventory increased last week. It has averaged approximately 25 listings the last month or so. I expect inventory to continue to slowly increase in the months ahead, but in this market, anything is possible. Pending sales are stable. Though values remain strong in Miami Springs and Virginia Gardens, we have seen many list-price decreases. Despite interest rate increases, there are still many qualified Buyers out there, BUT as rates increase, there WILL be fewer Buyers! The market is starting to transition, and Sellers are no longer in the driver's seat. Please refer to the articles posted on our website.
Twenty-seven (27) of the active listings are priced at $525,000 or above. Four (4) properties are listed between 1-2 million dollars. One (1) is listed for OVER 2 million dollars! Six (6) of the active listings have had price reductions; two this week. We have been transitioning to a more neutral, perhaps, Buyer's market due to decreased demand, higher inventory, and higher mortgage interest rates. More interest rate increases are coming in the next month, which means fewer Buyers and likely increases in inventory.
DEMAND IS SLOWING!
Mortgage interest rates are between 6.5% and 7% this week. There are still serious qualified Buyers looking for the right property. Timing is everything! Multiple offers are much less common. Days properties are staying on the market has increased (Average DOM = 52). Average days on the market last month was 44!
The demand remains high for properties under $500,000. There is just one (1) listing just under $500,000. The low inventory at entry-level and higher interest rates make it difficult for most first-time Buyers. One (1) property is priced between $400,000-$500,000. Three (3) properties are priced between $500,000-$600,000; nine (9) between $600,000-$700,000; five (5) between $700,000-$800,000; three (3) between $800,000-$900,000; two (2) between $900,000-$1,000,000; four (4) between $1-2 million; and one (1) is listed for over $2 million.
SELLERS, THIS IS THE MOMENT TO PRICE IT RIGHT!
Increasing Inventory + Increasing Interest Rates  = Less Demand.

---
During the period of March 10, 2023 through March 17, 2023, there were reported 3 new listings, 3 closed sales, 1 pending sale, 0 active with contract, 1 expired listing, 0 cancelled listings, 1 temp off market, 2 price reductions, and 0 price increases. 
---
HOW DOES YOUR HOUSE COMPARE?
The table below shows the current status of the Miami Springs/VG real estate market as of Friday, March 17, 2023. All closed sales are within the last 90 days.
*Disclaimer: The data relating to real estate displayed on this website and the chart above comes from the Miami Board of Realtors MLS. All listing information is deemed reliable but not guaranteed and can be independently verified.
 

A complete list of all the properties for sale in Miami Springs or any other area of 





Miami-Dade County can be sent to you on regular basis. 





Request it at:

  charlie@leonardrealestategroup.com


………………………………………………..……………………………………………………………………………
We are the Miami Springs Experts
however, we service all of South Florida
Let Us Show You How We Can Get Your Property Sold
at the Highest Possible Price
What are You Waiting For?
We can provide you with a market





analysis so you can see how much 





your property is worth.
Honesty | Service | Results
Drop by to see us
190 Westward Drive
or call us 305-726-

8416
Appointments available upon request
Beautiful Miami Springs. Tree City USA.
Our secret paradise in Miami Dade County!
STAY INFORMED!
Thank You
Charlie 305-726-8416
Share This: