Should You Do Home Upgrades Now ...
or Right Before You Sell?
Home sellers are often told to make upgrades to their house before they sell ... but when is the best time to get those home improvements underway, in terms of scoring the best ROI?
It's a tough balance to strike. After all, the sooner you remodel your kitchen or retile the bathroom, the more you'll get to enjoy it all yourself. But if you make those improvements… READ MORE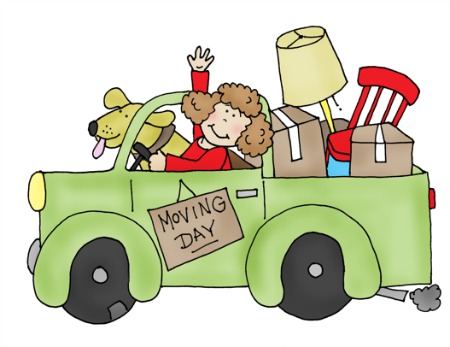 4 Reasons Why Summer Is the Best Time to Move
Moving is the worst. But for those who can be flexible in scheduling their move, choosing the right season to relocate can make the whole experience smoother. So which time of the year is most preferable? For renters and buyerslooking to move in the near future, the longer, sunnier days of summer are really ideal—and we'll tell you why. So if you find yourself planning a move soon.…READ MORE
We are committed to providing a premier level of 
service.

 
All aspects of your real estate experience will be accompanied by Results through exceptional Service and Honesty. From the onset of our marketing meeting, we are dedicated to achieve your goals. 
The Current Miami Springs Market
There are 40 active listings this week, with 7 new ones
There were no closed sales this week.
There are 6 listings under $400,000.  
18 of the active listings, are priced over $500,000.
There are now 4 properties listed over $1,000,000.
Of all the active listings, twelve (12) have had a price reduction (1 this week).
What does this mean? Usually, the property was overpriced from the beginning. The sellers are recognizing the market is changing. Prices are not increasing as fast as the last several years.  
During the period of May 24, 2019, through May 31, 2019 there were reported 7 new listings, 0 closed sales, 6 pending sales, 2 active with contract,1 expired listing, 1 cancelled listing, 1 price reduction. There are still very good buying opportunities for buyers because interest rates remain very good. IT ACTUALLY IS A GOOD TIME TO BUY OR SELL.
 How long will this sellers' market last? Experts say a shift is on its way. Sellers that haven't been able to sell their property should really evaluate their position in the market and adjust accordingly based on their circumstance. Prices remain strong. Interest rates are low. Timing is everything.
Attention Sellers!
Low Inventory + Low Interest rates + Increasing prices = Sellers Market.
The Market will change. Act Now!
The table below shows the current status of the Miami Springs/VG real estate market as of Friday, May 31, 2019. All closed sales are within the last 90 days.
HOW DOES YOUR HOUSE COMPARE?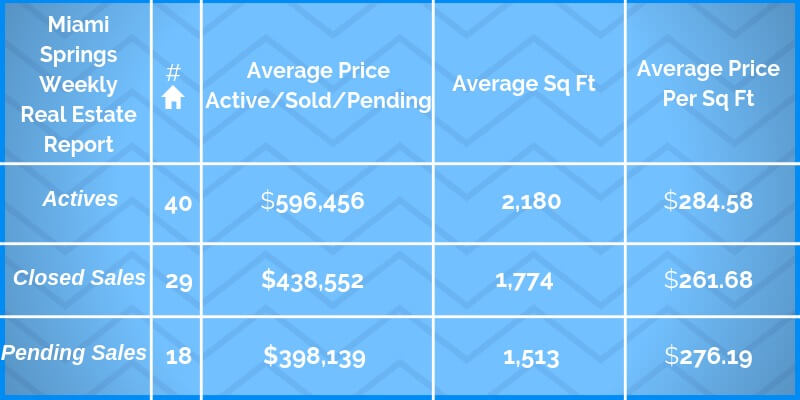 *Disclaimer: The data relating to real estate displayed on this website and the chart above comes from the Miami Board of Realtors MLS. All listing information is deemed reliable but not guaranteed and can be independently verified.
 A complete list of all the properties for sale in Miami Springs or any other area of Miami-Dade County can be sent to you on regular basis. Request it at:  charlie@leonardrealestategroup.com
………………………………………………..……………………………………………………………………………
We are the Miami Springs Experts
however, we service all of South Florida
Let Us Show You How We Can Get Your Property Sold
at the Highest Possible Price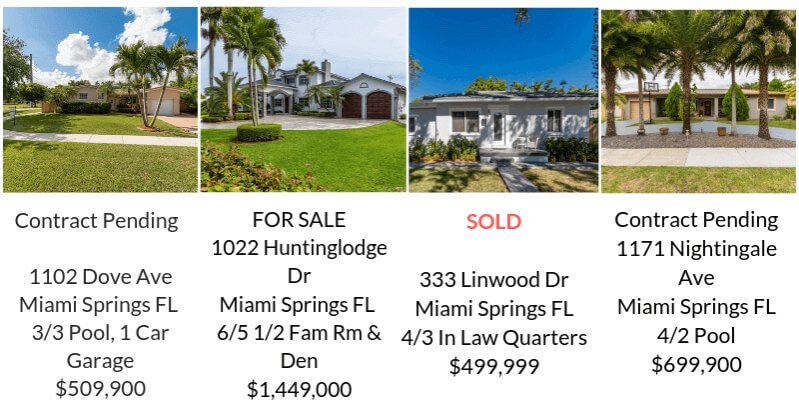 What are You Waiting For?
We can provide you with a market





analysis so you can see how much 





your property is worth.
Honesty | Service | Results
Drop by to see us 
190 Westward Drive
or call us 305-726-

8416
Appointments available upon request
Beautiful Miami Springs. Tree City USA.
Our secret paradise in Miami Dade County!
STAY INFORMED!
Thank You
Charlie 305-726-8416
Share This: