Homeowners Are Rethinking Staying Put
After a bout of hesitation at the start of the year, homeowners are cozying up to the prospect of selling. According to the latest National Association of REALTORS® quarterly report, 46 percent of homeowners are optimistic about selling, climbing from 37 percent in the first quarter of the year.
Why the change of heart? Appreciation is softening, and homeowners know it, explains Lawrence Yun, chief economist at NAR.
"With home-price appreciation slowing, home sellers understand that the days of large price gains from holding an extra year are over," Yun says. According to NAR statistics, …READ MORE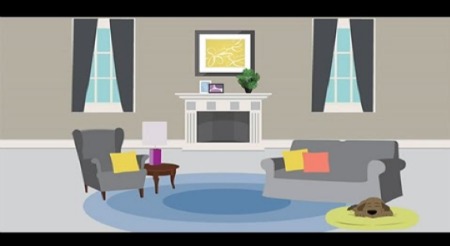 Home Staging in a Hurry
Selling your home these days takes more than just finding an agent and listing it. You've got to really sellit. That means impressing buyers the second they walk in the door.
One of the best ways to do this ?  Home staging, where your home's decor undergoes a makeover in order to entice home buyers to swoon and make an offer. "The statistics don't lie," says Samantha Rose Frithof Warburg Realty in New York City. "A well-staged house will sell more quickly and draw a higher sales price." :…READ MORE
We are committed to providing a premier level of 
service.

 
All aspects of your real estate experience will be accompanied by Results through exceptional Service and Honesty. From the onset of our marketing meeting, we are dedicated to achieve your goals. 
The Current Miami Springs Market
Inventory remained stable.
 46 active listings this week, with 2 new ones.
3 closed sales this week.
18 active listings are priced over $500,000.
 4 properties are listed over $1,000,000.
19 active listings have had a price reduction (3 this week). What does this mean? Usually, the property was overpriced from the beginning. Thesellers are recognizing the market is changing. Prices are not increasing as fast as the last several years. Sellers should not miss potential buyers and deal with increased competition.
The Miami Springs & VG markets continue to be very strong. The demand is high for properties under $400,000. There are 6 listings under $400,000. Experts say a shift is on its way. Sellers that haven't been able to sell their property should really evaluate their position in the market and adjust accordingly based on their circumstance. Prices remain strong. Interest rates are low. Timing is everything.
During the period of June 14, 2019, through June, 21, 2019 there were reported 2 new listings, 3 closed sales, 2 pending sales, 1 active with contract, 0 expired listings, 0 cancelled listings, 3 price reductions and 3 price increases. Interest rates remain very good. IT ACTUALLY IS A GOOD TIME TO BUY OR SELL.
Attention Sellers!
Low Inventory + Low Interest rates + Increasing prices = Sellers Market.
The Market will change. Act Now!
The table below shows the current status of the Miami Springs/VG real estate market as of Friday, June 21, 2019. All closed sales are within the last 90 days.
HOW DOES YOUR HOUSE COMPARE?
 *Disclaimer: The data relating to real estate displayed on this website and the chart above comes from the Miami Board of Realtors MLS. All listing information is deemed reliable but not guaranteed and can be independently verified.
 A complete list of all the properties for sale in Miami Springs or any other area of Miami-Dade County can be sent to you on regular basis. Request it at:  charlie@leonardrealestategroup.com
………………………………………………..……………………………………………………………………………
We are the Miami Springs Experts
however, we service all of South Florida
Let Us Show You How We Can Get Your Property Sold
at the Highest Possible Price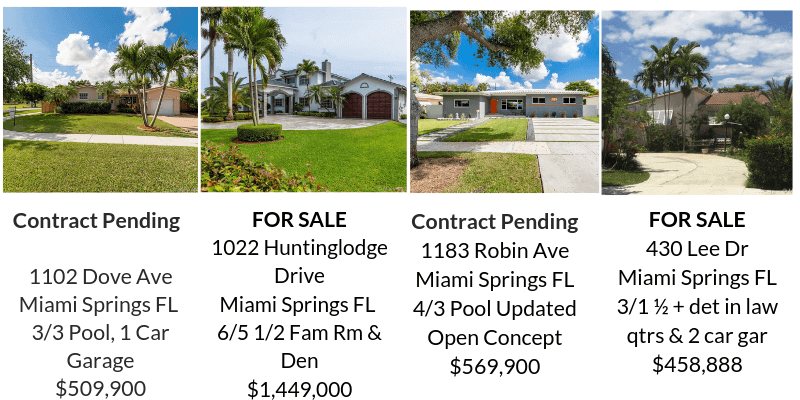 What are You Waiting For?
We can provide you with a market





analysis so you can see how much 





your property is worth.
Honesty | Service | Results
Drop by to see us 
190 Westward Drive
or call us 305-726-

8416
Appointments available upon request
Beautiful Miami Springs. Tree City USA.
Our secret paradise in Miami Dade County!
STAY INFORMED!
Thank You
Charlie 305-726-8416
Share This: