Should You Sell Your Home As Is, or Spring for a Renovation?
Here's How to Decide
When you decide to sell a house that desperately needs updating, you basically have two choices: Sell it as is—in its current condition without improvements—or make upgrades in the hope of reaping bigger bucks down the line. While renovating your property will…READ MORE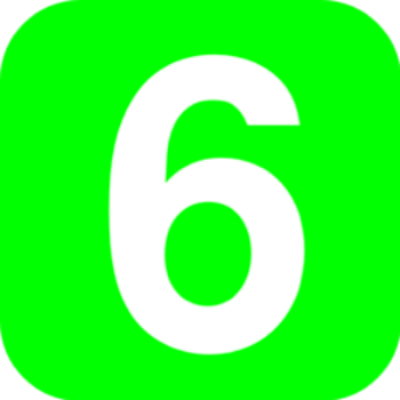 Top 6 Reasons to Hire a Real Estate Agent to Sell Your Home
As a homeowner, there's only so much you can do when trying to sell your home. When it comes to real estate, hiring a professional agent is more of a need than an option. A real estate agent's greatest goal is to sell your house at a higher price in a lesser number of days.
While it's possible to sell a home without representation, it's important to remember that real estate is also a legal matter. In fact, there has been a massive increasein scammers targeting real estate clients because they're fully aware that some people don't seek agent representation.
If you decide to sell your house, understand that it's a heavy process with many stakes involved. Here are some reasons why hiring a real estate agent is crucial:…READ MORE
Lawrence Yun, Chief Economist at the NAR, attributed growth in pending sales to historically low mortgage rates. "Rates of 4% and, in some cases even lower, create extremely attractive conditions for consumers. Buyers, for good reason, are :…READ MORE
We are committed to providing a premier level of 
service.

 
All aspects of your real estate experience will be accompanied by Results through exceptional Service and Honesty. From the onset of our marketing meeting, we are dedicated to achieve your goals. 
The Current Miami Springs Market
47 active listings this week, with 2 new ones.
5 closed sales this week.
9 listings under $400,000
18 active listings are priced over $500,000.
4 properties are listed over $1,000,000.
Twenty-one active listings have had a price reduction (5 this week). What does this mean? Usually, the property was overpriced from the beginning. The sellers are recognizing the market is changing. Prices are not increasing as fast as the last several years.
Sellers should not miss potential buyers and deal with increased competition.
The Miami Springs & VG markets continue to be very strong. The demand is high for properties under $400,000. There are 9 listings under $400,000. Experts say a shift is on its way. Sellers that haven't been able to sell their property should really evaluate their position in the market and adjust accordingly based on their circumstance. Prices remain strong. Interest rates are low. Timing is everything. If you re on the fence about selling, get off and put your house on the market.
During the period of June 28, 2019, through July,5, 2019 there were reported 2 new listings, 5 closed sales, 2 pending sales, 0 active with contract, 1 expired listing, 0 cancelled listings, 5 price reductions and 0 price increases. Interest rates remain very good. A GREAT TIME TO BUY OR SELL.
Attention Sellers!
Low Inventory + Low Interest rates + Increasing prices = Sellers Market.
The Market will change. Act Now!
The table below shows the current status of the Miami Springs/VG real estate market as of Friday, July 5, 2019. All closed sales are within the last 90 days.
HOW DOES YOUR HOUSE COMPARE?
 *Disclaimer: The data relating to real estate displayed on this website and the chart above comes from the Miami Board of Realtors MLS. All listing information is deemed reliable but not guaranteed and can be independently verified.
 A complete list of all the properties for sale in Miami Springs or any other area of Miami-Dade County can be sent to you on regular basis. Request it at:  charlie@leonardrealestategroup.com
………………………………………………..……………………………………………………………………………
We are the Miami Springs Experts
however, we service all of South Florida
Let Us Show You How We Can Get Your Property Sold
at the Highest Possible Price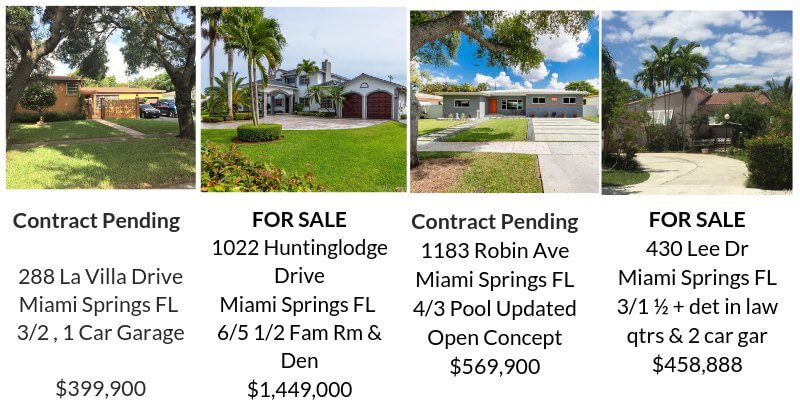 What are You Waiting For?
We can provide you with a market





analysis so you can see how much 





your property is worth.
Honesty | Service | Results
Drop by to see us 
190 Westward Drive
or call us 305-726-

8416
Appointments available upon request
Beautiful Miami Springs. Tree City USA.
Our secret paradise in Miami Dade County!
STAY INFORMED!
Thank You
Charlie 305-726-8416
Share This: