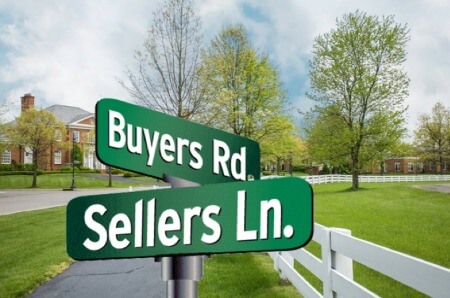 Conditions for Homebuyers Are Improving
Right?
With inventory loosening and prices slowing, buyers' chances look promising—but as mortgage rates rise, how great are their odds, really? According to recently released researchby Zillow, home-buying power is shrinking. In the average scenario, where a buyer …READ MORE
Housing market will be slower
but steady in 2019
Forget fevered bidding wars and snap home-buying decisions. Slower and steadier will characterize next year's housing market. That follows a 2018 that started off hot but softened into the fall as buyers  put off by high prices and few choices – sat out rather than paid up.
Affordability issues will remain a top concern going into 2019, exacerbated by….READMORE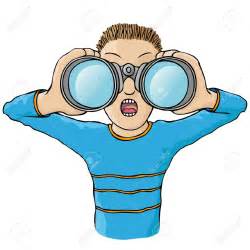 We are committed to providing a premier level of 
service.

 
All aspects of your real estate experience will be accompanied by Results through exceptional Service and Honesty. From the onset of our marketing meeting, we are dedicated to achieve your goals. 
The Current Miami Springs Market
What are You Waiting For?
The Miami Springs and Virginia Gardens markets continue to be very strong. The demand is high for any property under $400,000. The inventory levels are about the same as the last few weeks. How long will this sellers market last? A shift is on its way. Act now if you are thinking about selling.
A market shift is on the way!
Call us to take advantage
The market continues to show activity.  During the period of December 28-2018 through January 5, 2019 there were 4 new listings, 2 closed sales, 1 pending sales, 5 expired listings  
The table below shows the current status of the Miami Springs/VG real estate market as of Saturday, January 5, 2019. All closed sales are within last 90 days.
HOW DOES YOUR HOUSE COMPARE?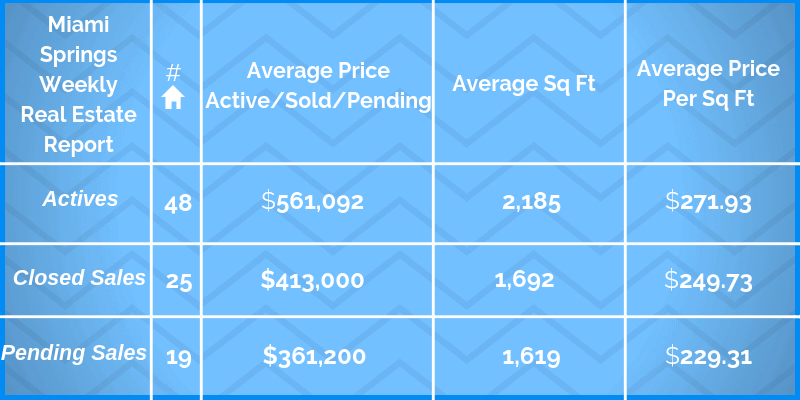 A complete list of all the properties for sale in Miami Springs or any other area of Miami-Dade County can be sent to you on regular basis. Request it at:  charlie@leonardrealestategroup.com
………………………………………………..……………………………………………………………………………
We are the Miami Springs Experts
however, we service all of South Florida
Let Us Show You How We Can Get Your Property Sold
at the Highest Possible Price
We can provide you with a market





analysis so you can see how much 





your property is worth.
Honesty | Service | Results
Drop by to see us 
190 Westward Drive
or call us 305-726-

8416
Appointments available upon request
Beautiful Miami Springs. Tree City USA.
Our secret paradise in Miami Dade County!
STAY INFORMED!
Thank You
Charlie 305-726-8416
Share This: