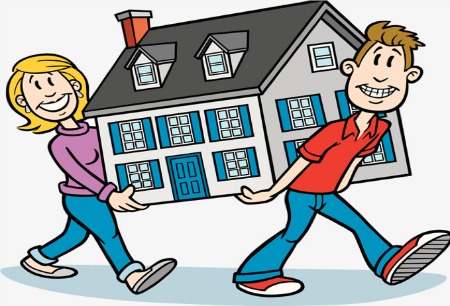 4 Hard Lessons Learned Helping Mom Move
This year, I helped my mom sell our family home. The hardest part? Going through decades worth of old belongings, deciding what to keep ... and what to chuck.
Before this move, I never thought of …READ MORE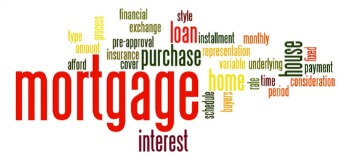 3 Things You'd Better Know
Before Applying for a Mortgage
Unless you're sitting on a ton of cold, hard cash, you're going to need a mortgageto buy a home. Unfortunately, you can't just show up at a bank with a checkbook and a smile and get approved for a home loan—you need to qualify for a mortgage, which requires some careful planning. Here are three things you need to know before applying for a mortgage. ….READ MORE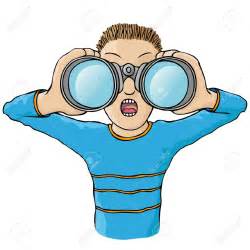 We are committed to providing a premier level of 
service.

 
All aspects of your real estate experience will be accompanied by Results through exceptional Service and Honesty. From the onset of our marketing meeting, we are dedicated to achieve your goals. 
The Current Miami Springs Market
What are You Waiting For?
The Miami Springs and Virginia Gardens markets continue to be very strong. The demand is high for any property under $400,000. The inventory levels are about the same as the last few weeks. How long will this sellers market last? A shift is on its way. Now is a good time to sell. Prices remain strong. Before long we will be in a Buyer's market!
A market shift is on the way!
Call us to take advantage
The market continues to show activity.  During the period of December 7,  through December 14, 2018 there were 2 new listings, 1 closed sales, 4 pending sales, 1 expired listings  
The table below shows the current status of the Miami Springs/VG real estate market as of Friday, December 14, 2018. All closed sales are within last 90 days.
HOW DOES YOUR HOUSE COMPARE?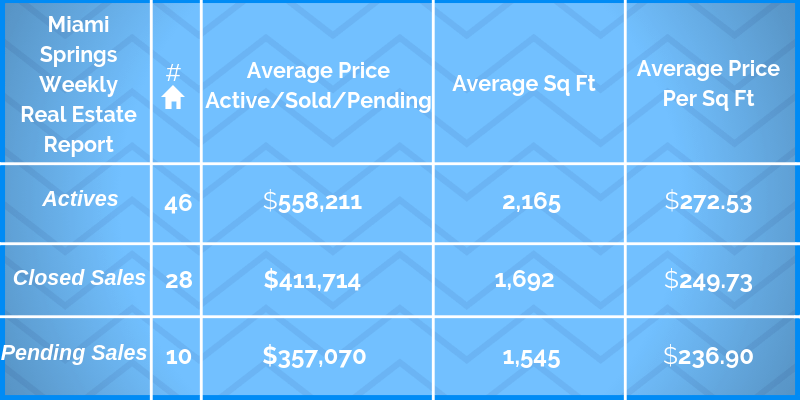 A complete list of all the properties for sale in Miami Springs or any other area of Miami-Dade County can be sent to you on regular basis. Request it at:  charlie@leonardrealestategroup.com
………………………………………………..……………………………………………………………………………
We are the Miami Springs Experts
however, we service all of South Florida
Let Us Show You How We Can Get Your Property Sold
at the Highest Possible Price
We can provide you with a market





analysis so you can see how much 





your property is worth.
Honesty | Service | Results
Drop by to see us 
190 Westward Drive
or call us 305-726-

8416
Appointments available upon request
Beautiful Miami Springs. Tree City USA.
Our secret paradise in Miami Dade County!
STAY INFORMED!
Thank You
Charlie 305-726-8416
Share This: