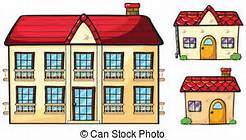 The Little House that Could!
In previous Miami Springs Real Estate Market Reports I have written about the amazing prices that smaller homes (under 1500 square feet) are selling for in the Springs. Some are selling for over $300 dollars per sq. ft. While larger homes, (over 1500 square feet) are averaging well Under $300 per sq. ft.
With Interest rates still low, although they have begun to rise, now is a great time to sell that small house and upgrade to a bigger one. There are some great opportunities NOW in the market. But if you snooze you loose.
…………………………………………………………………………………………………………….
It's a good time for move-up buyers to sell
NEW YORK – Dec. 2, 2016 –
Smaller homes have seen significant price growth over larger ones, and that means some homeowners may be sitting on a lot of equity – more than they may realize. With mortgage rates still low by historical standards but expected to edge up soon, homeowners with equity in their current home may find this is the perfect time to trade up into a larger one.
According to Fortune Magazine, many growing families are in a housing sweet spot right now that will likely continue into the first part of 2017: Between 2011 and 2016, the average price on a two-bedroom house rose 59 percent nationwide, but four-bedroom homes only rose 41 percent, according to ATTOM Data Solutions.
In many markets, move-up buyers will also find more choices in the higher price ranges. Housing supplies have increased nearly 8 percent in the $500,000 to $750,000 range.
Due to the increased equity in their smaller home, many sellers should be in a good position to walk away with more money from their home sale to use for their next downpayment. And move-up sellers may be more motivated to choose a higher offer over a speedier close, says Lawrence Yun, the chief economist for the National Association of Realtors®.
However, small home sellers who want to move up should get their financing in order quickly. The record-low mortgage rates in 2016 aren't expected to last much longer. Average rates are predicted to rise as much as half a percent in 2017, says Dan Smith, president of PrivatePlus Mortgage.
While rates should still remain historically low, any increase makes a mortgage less affordable. If rates jump from 3.7 percent to 4.2 percent on a 30-year fixed-rate mortgage, for example, it would mean an $864 rise in annual payments on a $250,000 mortgage.
Source: "The One Big Real Estate Trend You Need to Understand in 2017," Fortune (Nov. 27, 2016)
© Copyright 2016 INFORMATION, INC. Bethesda, MD 
…………………………………………………………………………………………………………….
The 4 ways consumers shop for homes in today's market
It's no secret that the Internet has revolutionized real estate, bringing a new level of access and breadth to an industry long defined by its exclusivity.
What's less known, though, is how consumers are interacting with that revolution, and how they balance the access of the Internet to the expertise of agents. Below, we've detailed four
…………………………………………………………………………………………………………………………………………………….
In case you missed it, take the tour to see a true princess of a home.
301 Deer Run, Miami Springs, FL 33166
   http://tours.southfloridavirtualtour.com/646570?idx=1
Visit this diamond in the rough.
356 La Villa Drive, Miami Springs FL 33166
http://www.propertypanorama.com/instaview/mia/A10175143
…………………………………………………………………………………………………………
The Current Market
The Miami Springs Real Estate market continues to be dynamic. During the period of Friday December 2, 2016 through December 9, 2016, there was 1 new listings, 1 closed sales, 0 pending sales, 1 expired listings..
The table below gives you the current status of the Miami Springs real estate market as of Friday, December 9, 2016. Closed sales are within last 90 days.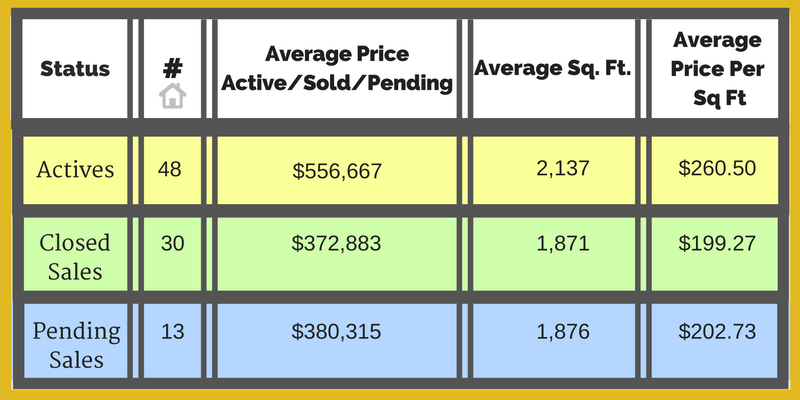 HOW DOES YOUR HOUSE COMPARE??
A complete list of all the properties for sale in Miami Springs or any other area of Miami-Dade County can be sent to you on regular basis. Just Request it at: charlie@leonardrealestategroup.com
……………………………………………………………………………………………..……………
We offer complete real estate services and we always have fresh coffee.
"Coffee with Charlie" every Sunday from 10:00 am to 12 Noon.
We are open Monday through Friday from 10:00 am to 6:00 pm. Saturday and Sunday 10:00 am to 2:00 pm. Appointments are also available upon request.
190 Westward Drive
……………………………………………………………………………………………………………
Beautiful Miami Springs. Tree City USA. Our secret paradise in Miami Dade County!
STAY INFORMED!  
Thank You
Charlie 305-726-8416
Share This: