4 THINGS PEOPLE SAY ABOUT SELLING A HOME TODAY THAT JUST AREN'T TRUE
You've heard the stories: Maybe your neighbors sold their fixer-upper as is for $100,000 over asking price. Or your friends were deluged with crazed homebuyers engaged in a bidding war within 24 hours of putting their house on the market.
It's no secret that today's seller's market is wilder and more competitive than it's been in years, fueling sellers' hopes of major profits if they list their own home, too. All of which could be true—but only if you gauge your market carefully, and handle your sale with care.
 "Those stories are circulating because they're the anomalies. Nonetheless, a lot of that chatter has made sellers think that even their home—which may just be a regular home and not a super spectacular listing—is going to get some crazy price says Liz Hogan, vice president of luxury sales at Compass in South Florida . That's not necessarily going to happen." For one, this strong seller's market has started to show signs of softening, with fewer buyers and lower prices. This means sellers may need to reset their expectations.
To help home sellers separate fact from fiction, here's a look at four myths you've probably heard about selling a home today, and why they might not be true for you. Plus, we've got some tips to adjust your strategies for the realities of today's market so you can up the odds that your home actually does become the next success story on the block..…READ MORE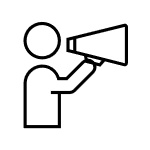 A GREAT TIME TO SELL!!
We are committed to providing a premier level of 
service.

 
All aspects of your real estate experience will be accompanied by Results through exceptional Service and Honesty. From the onset of our marketing meeting, we are dedicated to achieve your goals.
The Current Miami Springs Market
There are 24 active listings in the MS/VG market. The inventory remains low, though it has fluctuated in the last month. Prices, however, remain strong in Miami Springs and Virginia Gardens. There are many qualified Buyers, but the market is still favorable for Sellers. The Buyers are out there—sell now! Please refer to the articles posted on our website.

SELLERS, THIS IS THE MOMENT! SELL NOW!
Eighteen (18) listings are priced over $500,000. Two (2) properties are listed over $1,000,000. Four (4) active listings have had a price reduction (0 this week). We remain in a strong Sellers' market with high demand. The market will change! Increased inventory is on the horizon, with increased foreclosures coming later this year.
MULTIPLE OFFERS CONTINUE AND LISTINGS KEEP SELLING OVER LIST PRICE!!
Mortgage interest rates remain historically low, and there are serious Buyers buying. Timing is everything! The demand is high, especially for properties under $400,000. There are two (2) listings under $400,000. One is an unapproved short sale. This lack of inventory makes it difficult for most first-time Buyers. Competition from multiple offers have become quite common. Four (4) properties are priced between $400,000-$500,000;  eleven (11) properties are priced between $500,000-$700,000; one (1) properties are priced between $700,000-$800,000; and six (6) properties are priced between $800,000 and over $1 million.
---
A GREAT TIME TO BUY OR SELL!
During the period of August 20, 2021 through August 27, 2021, there were reported 4 new listings, 3 closed sales, 3 pending sales, 1 active with contract, 0 expired listings, 0 cancelled listings, 0 Temp off market, 0 price reductions and 0 price increases. 
Sellers!
Low Inventory + Low Interest Rates  = Seller's Market.
Act Now!
---
HOW DOES YOUR HOUSE COMPARE?
The table below shows the current status of the Miami Springs/VG real estate market as of Friday, August 27, 2021. All closed sales are within the last 90 days.
*Disclaimer: The data relating to real estate displayed on this website and the chart above comes from the Miami Board of Realtors MLS. All listing information is deemed reliable but not guaranteed and can be independently verified.
 

A complete list of all the properties for sale in Miami Springs or any other area of 





Miami-Dade County can be sent to you on regular basis. 





Request it at:

  charlie@leonardrealestategroup.com


………………………………………………..……………………………………………………………………………
We are the Miami Springs Experts
however, we service all of South Florida
Let Us Show You How We Can Get Your Property Sold
at the Highest Possible Price
What are You Waiting For?
We can provide you with a market





analysis so you can see how much 





your property is worth.
Honesty | Service | Results
Drop by to see us
190 Westward Drive
or call us 305-726-

8416
Appointments available upon request
Beautiful Miami Springs. Tree City USA.
Our secret paradise in Miami Dade County!
STAY INFORMED!
Thank You
Charlie 305-726-8416
Share This: